Diversity of talents
Terra Isara aims to facilitate access to higher education in agriculture, food and environmental studies, to any motivated and competent young person, whatever their origin and financial means. This approach also applies to international students wishing to train in agroecology and sustainable food systems so as to be able to develop innovative and specific models in their countries. The fund is therefore also an instrument to actively endorse a process of solidarity and social openness.
Since being set up in 2012…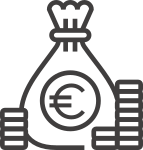 € 200,000
on solidarity funds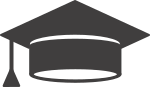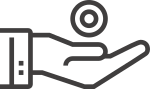 more than 130 interest-free honour loans

€ 5,000 per year of study
TERRA ISARA is committed to training through:
Honour Loans
More than 130 honour loans have been awarded since the creation of Terra Isara. In 2018, the amount of the loan stands at € 5,000 per year of study. It is interest-free and without any guarantee of repayment.
Solidarity Fund
More than € 200,000 has been paid into the solidarity fund since the launch of Terra Isara and it has supported more than 130 students, an average of 25 students per year.
International Scholarships
€ 100,000 has been distributed to 25 international students since the launch of Terra Isara in 2012.
ISARA puts its trust in us by granting these different forms of financial support. It is a very empowering system. Thanks to this help, I've been able to study without financial pressure from my very first year. I feel really lucky!
I see it a bit like a form of sponsorship where alumni and business partners invest in us for the future. It is very motivating and makes you want to succeed, so that one day maybe you'll be able to return the favour.
I feel supported in my training. The school is listening to the specific situations and needs of students. When I go looking for my internships, pay is no longer the priority, I can really focus on choosing the most enriching projects.