Train
Together, let's face the challenges of tomorrow's agriculture and food
Innovate
Together, let's face the challenges of tomorrow's agriculture and food
Support
Together, let's face the challenges of tomorrow's agriculture and food
Train
Together, let's face the challenges of tomorrow's agriculture and food
Innovate
Together, let's face the challenges of tomorrow's agriculture and food
Support
Together, let's face the challenges of tomorrow's agriculture and food
Terra Isara's mission statement
To define new agricultural and food systems capable of producing sufficient quantities of agricultural products and healthy foods while preserving natural resources and enabling producers and workers in the agricultural world to live decently from the fruit of their labour. That is the mission of the Terra Isara endowment fund.
Since being founded in 2012, Terra Isara has subsidized: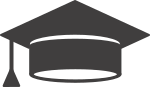 460 students supported including
82 international scholarships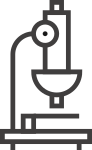 9
applied research programs

16
food innovation projects
Train
Diversity of talents
Access to AGRAPOLE / ISARA courses for any motivated and competent young person, regardless of their origins and financial means.
Honour Loans , Solidarity Fund, International Scholarships
Innovate
Agricultural Systems & Sustainable Food
New farming and food systems to produce enough healthy food while preserving natural resources and enabling the farming community to gain a decent livelihood from their work.
Program and funding of applied research
with on-field experimentation
Support
Development of entrepreneurship
Concrete training and operational skills in innovation and entrepreneurship to give young graduates the business acumen they need to succeed.
Funding of a food innovation contest: ECOTROPHELIA
« Terra Isara is preparing the future through a collective investment in training, applied research very close to the field, and in entrepreneurship. »
Thierry ORIAL, Deputy General Manager Fromagerie GUILLOTEAU
« Terra Isara is very focused on the development of sustainable agricultural and food sectors. For me, this is essential because tomorrow we will have to keep on improving our food products to become more and more healthy. »
Thierry GOUBAULT, Président of CHARLES & ALICE
« The Dauphinoise Cooperative is developing its activities with a global objective of promoting the land and the work of men. We find this same ambition in the Terra Isara project, which is trying to find innovative responses to the challenges facing tomorrow's agriculture. »
Jean-Yves COLOMB, President of the COOPERATIVE DAUPHINOISE
« Terra Isara is a real citizen project actively encouraging producers to find ways of preserving the natural resources they rely on. If you are in the agri-food sector, it is a civic duty to join Terra Isara. I am convinced that by becoming part of Terra Isara, we concretely develop citizen and Corporate Social Responsibility (CSR). »
Jean-Luc GRISOT, General Manager VALRHONA